Kiwa

Fire Safety Compliance
Following the acquisition by Kiwa, International Fire Consultants is now Kiwa Fire Safety Compliance.
We are still recognised internationally as the go-to professionals in all aspects of fire safety and are very proud of our reputation as one of the world's leading fire safety engineering and solution providers, trusted by many of the most prestigious construction firms, architects and estate owners.
Expert advice and unique insight…. At every stage
One of the unique benefits of Kiwa Fire Safety Compliance is the breadth of experience we can provide to assist our clients in the fire safety design, construction, management and operation of their facilities throughout the lifespan of a facility.

Stage 0 - Strategic Definition
Identifying a Business Case and Strategic Brief and other core project requirements.
A project is strategically appraised and defined before a detailed brief is created.
This is particularly relevant in the context of sustainability, when a refurbishment or extension, or indeed a rationalised space plan, may be more appropriate than a new building.
Stage 0
Strategic Definition
Appraisal by Fire Engineering team.

Initial outline and strategic advice for a coherent fire strategy and how that can help to influence a project's direction and maximise the developments ROI.

Convey a clear understanding and overview of the impact of fire related issues on design ambitions for the project.
Stage 1 - Preparation & Brief
Tasks that relate to carrying out preparation activities and briefing in tandem.
Develop project objectives, budgets, initial project briefs. Undertake feasibility studies and review of site information.
Stage 1
Preparation & Brief
Pre-planning advice (such as influence on surrounding buildings) & Fire Safety review with reduced risk of significant site changes due to fire related aspects at later stages.
Prepare concept design, including outline proposals for structural design, building services systems, outline specifications and preliminary cost information; along with relevant project strategies in accordance with the design programme.
Agree alterations to brief and issue a final project brief.
Initial fire strategy created with early-stage Fire Safety principles outlined.

Identification of value-add scenarios and design impacts.

Focus on master planning and massing issues such as: site access for rescue services, rationalisation for the number and location of staircores, fire water supplies, maximising NLA and numbers of units.
Stage 3 - Developed Design
Prepare a developed design, including coordinated and updated proposals for structural design, building services systems, outline specifications, costs and project strategies in accordance with the design programme.
First draft of detailed fire strategy including evacuation routes, fire-fighting provisions and fire safety systems (compartmentalisation, sprinklers, alarms), to optimising CapEx, OpEx against ongoing servicing and maintenance lifetime costs and achieve best value over stated project lifetime.

Carry out fire engineering analysis, such as egress, computational modelling (CFD) and radiation analysis. Liaison with statutory authorities to obtain approvals.

Preparation of detailed drawings of bespoke doorsets and other fire resisting construction, plus 3rd party peer review.
Stage 4 - Technical Design
Technical Design comprises the residual technical work of the core design team members.
It is prepared in accordance with the Design Responsibility Matrix and project strategies to include all architectural, structural and building services information, specialist subcontractor design and specifications, in accordance with Design Programme.
This stage also includes and recognises the importance of design work undertaken by specialist subcontractors and/or suppliers employed by the contractor.
Further development of the Fire Safety Strategy and detailed design support for passive and active fire safety systems.

Review or design of bespoke stopping details where required and advise on cost optimising, performance and selection of systems.

Assist client design team in developing tender documentation, packages and specifications and lend expert opinion in review of tenders to confirm content and competence of contractors.
Offsite manufacturing and onsite construction in accordance with the construction programme and resolution of any design queries from site as they arise.
Conduct inspections at key stages (external cavity barriers, service penetrations, fire doors). Periodic inspection of quality workmanship and standards against fire strategy, provides confidence in the sign-off of any work carried out.

Monitor and supervise Fire Safety throughout design development and construction to ensure construction complies with fire strategy intent.

Independent expert, site surveys, inspections and commissioning of Fire Safety Systems and products, such as penetration sealing and fire doors.

Onsite visits for ongoing Fire risk assessments of construction site and on hand expert advice to troubleshoot problems that arise; as well as certification of installers, products, systems and materials to ensure competency.
Stage 6 - Handover & Close out
Handover of building and conclusion of building contract.
Stage 6
Handover & Close out
Pre-handover fire risk assessments and training for fire risk assessors.

Preparation of fire safety management strategies and fire safety plans for future occupants.

Site surveys and inspections of fire systems and products such as fire alarms, sprinklers, fire compartmentation e.g. penetration sealing and fire doors.

Reduction of delays in project sign-off, reducing risk of missing final deadlines. Timely compilation of fire safety documentation for future compliance and evidence.
Post-occupancy evaluation and review of project performance as well as new duties that can be undertaken during the In-Use period of a building.
Annual fire risk assessments and active system inspections to reduce risk of inadequate life safety standards.

Review of management plans to ensure they remain applicable and robust.
Chelsea Bridge Wharf is an award-winning development of nearly 1,200 apartments set on the south bank of the Thames between Battersea Park and Battersea Power Station.
It is built around a central award-winning piazza and water gardens, that also comprises, retail outlets, a 4 star hotel, restaurant and spa, as well as a large secure underground car park.
Our unrivalled combination of fire safety experience and knowledge, coupled with our comprehensive range of services, means we can confidently provide the very best guidance and advice from initial concept designs, through-out the construction phase to well beyond final handover.
If you like to talk to our team to discuss how we can support your specific project, please drop us a message.
Since our foundation, we have continued to deliver robust, innovative, cost-effective fire safety solutions. Indeed, we have lent our expertise to developments right across the built environment spectrum, from the necessities of Residential, Education and Healthcare structures to modern sporting and retail facilities, to the more iconic buildings of the past, such stately homes, galleries and museums.
Residential
One Tower Bridge / Kidbrooke Village / 1 Hyde Park / Royal Arsenal Riverside / 4-6 Queensgate / Douglas House / Grosvenor House Apartments
Heritage
Tower Bridge / British Library / Nunnington Hall / Royal Albert Hall / Hampton Court / Royal William Yard / Hawkstone Hall / British Museum /Montecute House
Healthcare
St Davids Hospital Cardiff / QE2 Birmingham / Medway Hospital / London School of Hygiene / Ramsay Health Care / Graylingwell Hospital / St Lukes Residential Home
Education
Oxford University / Kings College London / South Thames College / Fountains Primary School / Manchester Metropolitan / Kingston Community School / University of Warwick
Hospitality
The Langham / Grosvenor House / The Savoy / OverAmstel / Bulgari Hotels / Mandarin Oriental Hotel / Regent Palace Hotel / Café Royal / Hilton Cape Sierra Hotel
Transport
Heathrow Airport / Kings Cross / Gatwick Airport / Jeddah Railway Station / Manchaster Airport / Luton Airport / Paddington Crossrail / St Pancras International / Dublin Airport
Retail
Oxford Covered Market / St David's Shopping Centre / Queen's Shopping Centre / Galleria Outlet Centre / Westgate Centre / Liberty Wharf / LIDL Stores / MOTO Hospitality
Sports & Leisure
Cheltenham Racecourse / London Olympic Park /Wembley Stadium / Royal Shakespeare Theatre / Cranleigh Leisure Centre / The National Theatre / Aviva Stadium / Ascot
Arts and Culture
V & A Museum / Royal Albert Hall / Southend Pier / Canterbury Journey / Somerset Heritage Centre / Natural History Museum / Tate Gallery / Oslo National Museum / Downtex Mill
As well as...
Manufacturing and Warehousing, Mixed Use Buildings. Tall Stucuires, Waste & Recycling Centres, Judicial & Civic and Energy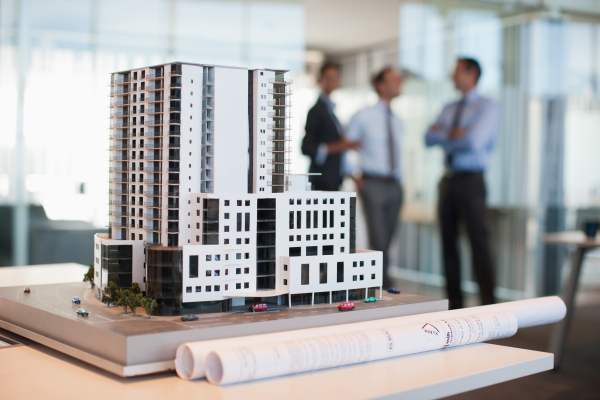 Info Sheet:
Fire Safety Engineering
Our client base includes many leading UK and international companies across multiple disciplines including:
ARCHITECTS, DEVELOPERS, CONTRACTORS, ESTATE OWNERS, MANUFACTURERS, LEGAL & INSURANCE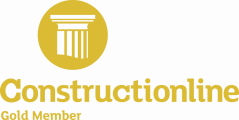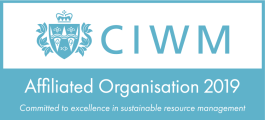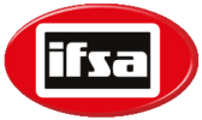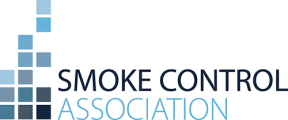 Passive Fire Protection Training
Our fire training portfolio is a comprehensive offering for organisations likely to be involved in Fire Safety, such as Installers, Manufacturers and Specifiers.